Baby W was still brand new when we took these pictures. He was the little perfect model for me. I was able to bend and pose him, as I liked, with only a few pacifier breaks.
I love his squishy lips/cheeks, wrinkly back, and all of his cowlicks. He is perfect in every way.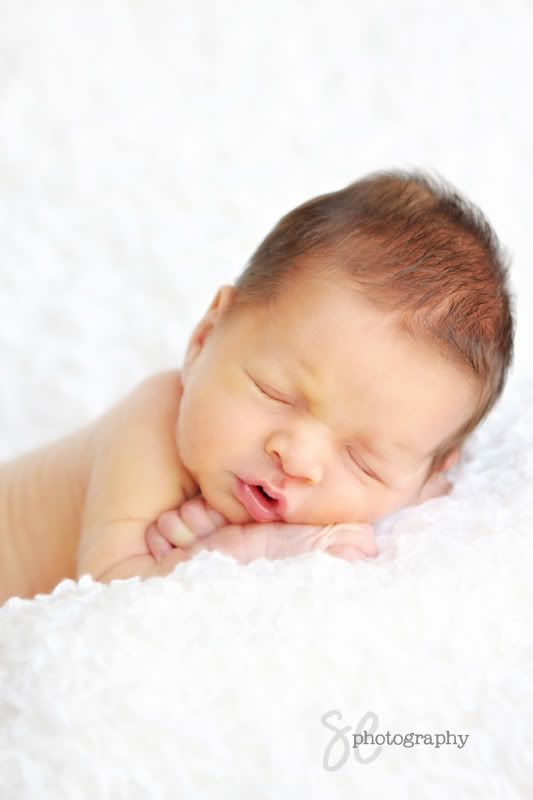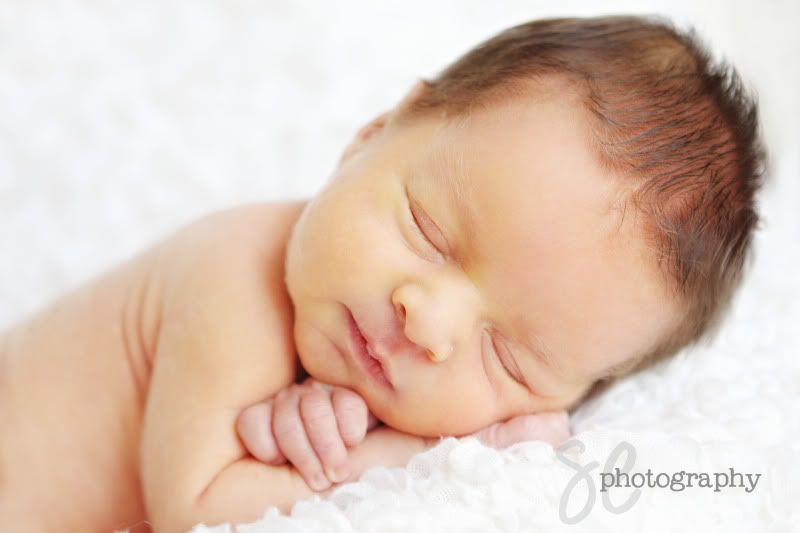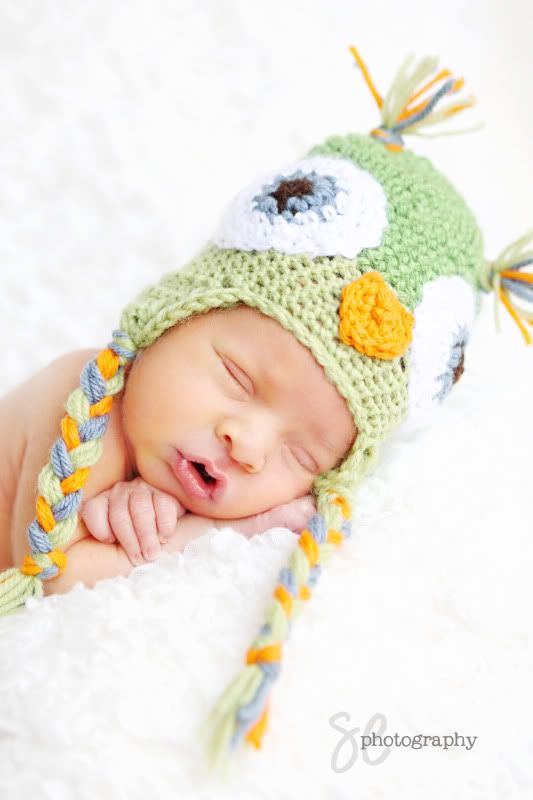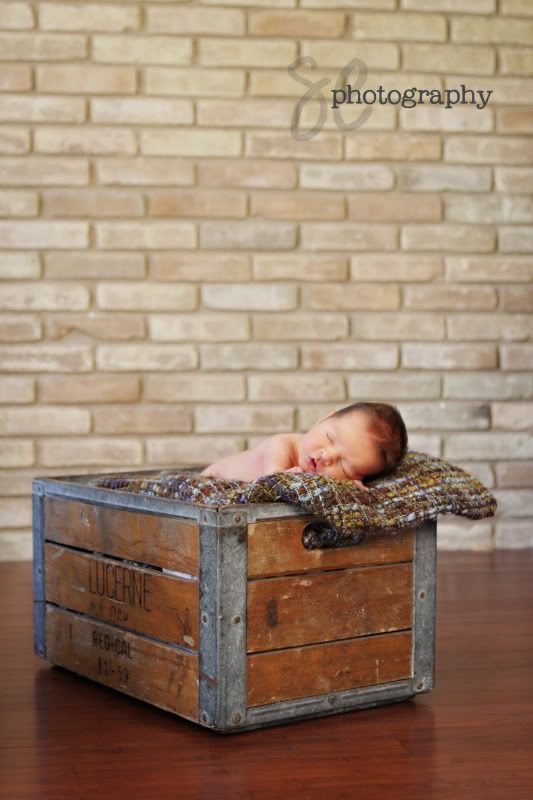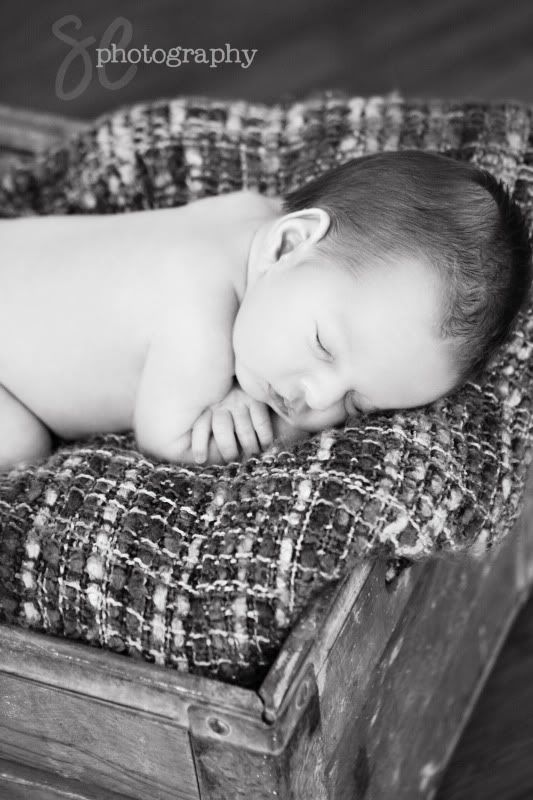 He's also a happy dreamer.